This article about compulsory strata management has been supplied and written by Allison Benson, Kerin Benson Lawyers.
The NSW Civil & Administrative Tribunal (NCAT) has the power under section 162 of the Strata Schemes Management Act 1996 to appoint a compulsory strata managing agent to a strata scheme. This power is also contained in section 237 of the Strata Schemes Management Act 2015 which, but for part 11, will commence on 30 November 2016.
Have you enjoyed this article? If you would like to be kept informed about strata matters, click here to subscribe to our weekly newsletter. You'll be happy you did.
The sections, which differ slightly, empower the NCAT the make an order that either all, or part, of the functions* of the owners corporation are delegated to a strata manager.
What does compulsory strata management mean?
The simple answer is that it means different things in different cases. For instance, NCAT may order that all the functions of the owners corporation are to given to the strata management agent or, it may order that only a certain power or function is given to the strata managing agent.
If all the powers of the owners corporation are granted to the strata managing agent meetings of the owners corporation are not necessary. Instead of you, as a lot owner, voting to decide matters the strata manager will exercise their delegated power.
If they do so they can raise levies, pass resolutions on behalf of the owners corporation and pass by-laws pursuant to section 65A. A by-law could also be passed pursuant to section 52 by the compulsory strata manager with the prior written consent of the lot owner granted the exclusive use right or special privilege.
On the other hand if the strata manager were only granted the powers of the executive committee, they could call meetings, pay invoices (unless restricted by the owners corporation at general meeting from doing so) and conduct the day to day affairs of the owners corporation but could not pass any resolutions that are required by the Act to be passed at general meeting. This would include resolutions to pass by-laws, to accept an easement or to alter or amend the common property.
Who can apply for an order for compulsory management?
A wide variety of people can obtain an order to appoint a compulsory strata manager and it need not be a lot owner. They are:
anyone with an interest or estate in a lot in the scheme or if the scheme is a leasehold scheme, a lease of a lot;
anyone who has obtained an order under the 1996 or the 2015 Act that has not been complied with and that imposed a duty on the owners corporation, executive/strata committee or an officer of the owners corporation
an authority that has the benefit of a positive covenant requiring a duty of the owners corporation; or
a judgment creditor to whom the owners corporation owes a judgement debt
When can the NCAT make an order for compulsory management?
Both the 1996 and 2015 Acts provide that the NCAT may make an order only if satisfied that:
(a) the management of a strata scheme is not functioning or is not functioning satisfactorily, or
(b) an owners corporation has failed to comply with a requirement imposed on the owners corporation by an order made under the Act, or
(c) an owners corporation has failed to perform one or more of its duties, or
(d) an owners corporation owes a judgment debt.
What does "not functioning or is not functioning satisfactorily" mean?
CTTT (the predecessor to the NCAT) Member Moore in Coote v Sharpe, Wentzel & Owners Corporation Strata Plan 55434 stated that imposing a compulsory strata manager upon an owners corporation is a "draconian" measure as it "removes the democratic process which has been established" under the Act. As such, the reasons for a finding of dysfunction must be based on objective evidence. For this reason, these orders are not lightly granted.
Instances where an order for compulsory strata management has been made show that the following behaviour can be a sign of a failure to function when affects the management structure of the scheme:
a failure (or inability) to pass resolutions to raise contributions;
a continued failure to carry out required maintenance and repairs
a long history of acrimony, deep seated discord and or violence in the scheme;
the presence of a voting block, for instance, where divisions within the scheme see a 50/50 stand off meaning resolutions cannot be passed;
a pattern of strata managers terminating their appointment; and
a pattern of improper decisions making (i.e. decisions not made in accordance with the Act)
* The Dictionary to the Act defines "function" as "function includes a power, authority or duty."
This post appears in Strata News #110.
Allison Benson
Legal Practitioner Director
Kerin Benson Lawyers
P: (02) 4032 7990
E: allison@kerinbensonlawyers.com.au
This post first appeared on the Kerin Benson Lawyers website.
Please note: This is not legal advice. You should seek legal advice particular to your situation.
Are you interested in more information about compulsory strata management or information particular to strata legislation in your state or territory? Visit our FactSheet: Strata Committee Concerns OR FactSheet: Strata Legislation NSW pages.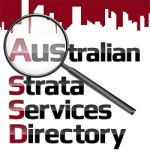 Looking for a Strata Manager in your area? Search within our Strata Services Directory in the category Strata Managers NSW for the best list of contacts available.
The photo associated with this post has been supplied by Flickr: paul – rockdale apartments.
After a free PDF of this article? Log into your existing LookUpStrata Account to download the printable file. Not a member? Simple – join for free on our Registration page.