This article about round 1 of City of Sydney Grants For Better Buildings has been provided by Sustainability Programs, City of Sydney.
Round 1 of City of Sydney's Grants Program: Better Buildings are Now Open – Closing 9 March 2020
Round 1 of City of Sydney's grants program opened 5 February. The City provides funds to reduce carbon emissions, save water and cut operating costs in buildings.
Recipients can commission energy and/or water action plans providing them with:
clear, costed recommended projects
payback periods
estimated operational savings
Funding is also available for monitoring and measuring equipment. Many residential apartments can enjoy significant savings on their energy and water bills from introducing sub-metering and data loggers to help them identify leaks and anomalies.
GET NOTIFIED WHEN WE PUBLISH NEW Q&As, NEWS AND ARTICLES TO THE SITE
Apply for a City of Sydney grant to:
Understand how and where energy, water or waste is used in your building
Get costed efficiency options and a clear plan to help you prioritise building tune-ups and upgrades
Identify easy steps to reduce ongoing operational costs by up to 20%
Benchmark and communicate performance with a NABERS, Earth Check or Green Star performance rating and action plan.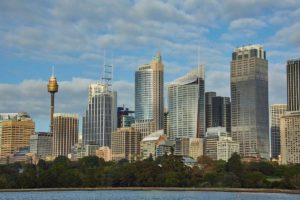 Environmental initiatives are supported by a number of grants and sponsorships from the City of Sydney.
City of Sydney provides grants up to $15,000 to help you better understand and implement cost saving opportunities in your office, apartment, or hotel/events building.
Applicants commit to investing a minimum amount of their own funds to implement cost effective opportunities.
Grant round 1
Important dates:
Applications open: 5 February 2020
Applications close: 9 March 2020
Project timeframe: 1 August 2020–31 July 2021
Recommendations to Council: 29 June 2020
Find out more on the City's website, apply online from 5 February, or speak to the City's Grants team on 9265 9333 for more information.
Applications close 9 March.
Have a question about City of Sydney Grant or something to add to the article? Leave a comment below.
Read next:
This post appears in Strata News #315.
Visit Apartment Living Sustainability OR NSW Strata Legislation pages.
After a free PDF of this article? Log into your existing LookUpStrata Account to download the printable file. Not a member? Simple – join for free on our Registration page.