This article about Animals and hard surface floors in strata schemes has been supplied by Allison Benson, Kerin Benson Lawyers.
What do animals and hard surface flooring in strata schemes have in common?
Well, to start, they can be divisive. In a strata law context by-laws regulating both subjects have been challenged in the NSW Civil & Administrative Tribunal ("NCAT') as being in breach of section 139(1) of the Strata Schemes Management Act 2015.
GET THE LATEST STRATA NEWS / ARTICLES DIRECT TO YOUR INBOX HERE
Section 139(1) states:
"A by-law must not be harsh, unconscionable or oppressive"
If a by-law is found to be in breach of s139(1) it may be invalidated upon application by the NCAT.
Both of the by-laws regulating animals and installation of hard surface flooring contained an absolute prohibition.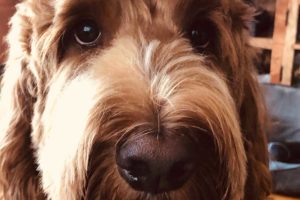 Interestingly, in February 2018 when finding the animal's by-law to be harsh, unconscionable or oppressive & ultimately invalid the NCAT noted:
A blanket prohibition against the keeping of animals within strata schemes is unnecessary.
Due regard had to be given to contemporary standards which supported the keeping of animals in Strata schemes.
Keeping an animal in a lot may also be 'a part of a lot owner's basic right of habitation'.
Although the by-law on its face would have prohibited the keeping of an assistance animal this by itself did not make the by-law invalid as section 139(5) regarding assurance animals meant to the extent that it purported to do so it would have no force or effect.
The NCAT also states that a blanket prohibiting was a 'blunt instrument' and provided no means a person's special circumstances to be considered.
In August 2018 the NCAT considered the hard surface flooring by-law. Again the by-Law was found to be invalid. In this instance, it was found to be invalid for two reasons:
First, it was held that a by-law outright prohibiting the installation of hard surface flooring was inconsistent with section 110 of the Act. Section 110 provides a process for the application to conduct and the approval for 'minor renovations' which include installing such flooring. For a reminder please see my blog on minor renovations and section 110. As the by-law was inconsistent with s110 it was of no force or effect.
Secondly, the by-law was found to be harsh, unconscionable and oppressive as it attempted to prohibit installing hard surface flooring in circumstances where the Act has provided a process for it.
What do these two cases mean?
A by-law containing an outright prohibition is likely to be held to be harsh, unconscionable and oppressive and may be invalidated by the NCAT.
Contemporary community standards need to be considered as does whether the by-law attempts to regulate behaviour regulates in the Act itself.
Read next:

Allison Benson
Kerin Benson Lawyers
P: 02 4032 7990
E: [email protected]
This is general advice and is not meant to be relied upon. Please seek legal advice specific to your station.
This post appears in Strata News #236.
This article has been republished with permission from the author and first appeared on the Thoughts from a strata lawyer … website.
Visit Strata Pets Living in Apartments OR NSW Strata Legislation.
After a free PDF of this article? Log into your existing LookUpStrata Account to download the printable file. Not a member? Simple – join for free on our Registration page.
Have a question or something to add to the article? Leave a comment below.