This article discussing the recent results from our quick poll asking Are you happy with your Strata Manager? has been written by The LookUpStrata Team.
Thank you to all who contributed to our quick poll in Strata News #214 last week. We received some very interesting results about how happy you are with your Strata Manager – if you have one.
GET THE LATEST STRATA NEWS / ARTICLES DIRECT TO YOUR INBOX HERE
In total, we received just under 400 participants from across Australia responding to the following question:
How would you categorise your relationship with your Strata Manager?
| | |
| --- | --- |
| We are self managed and are happy not to have a Strata Manager | 13.4% |
| We are self managed but would prefer to have a Strata Manager | 5.6% |
| I would like to know, but I have no idea who my Strata Manager is | 2.4% |
| I have no interest in knowing who my Strata Manager is | 1% |
| Our Strata Manager changes regularly so we never know who to contact | 4.9% |
| We are always in conflict with our Strata Manager | 21.9% |
| Our Strata Manager does their job. I have no strong feelings about their performance | 30% |
| Our Strata Manager is fantastic | 20.8% |
Just over 70% of all respondents know their Strata Manager and of that group, 30% of those Lot Owners perceive they are always in conflict and are, therefore, not happy!
Out of the subscribers who participated in the quick survey, 19% are from a self-managed strata scheme. Thirty per cent of people in this group would prefer to have a Strata Manager rather than remain self-managed.
Out of the 81% or responders who do have a Strata Manager, only 10% are not aware of who that Manager is.
By far the strongest result across all sectors was the group of Lot Owners who knew who their Strata Manager was, and were either satisfied or very happy with the service they receive. This group added up to just over half of our responses.
We would like you to continue the conversation in the comment section below. Feel free expand on your response by letting us know what you like (……. or don't like) about your manager. I'm sure many other members of our community will be able to relate to your experiences.
Interested in further Quick Polls in upcoming editions on Strata News? Comment below if you have an idea for a Poll.
Thanks for participating!
Read next:
This post appears in Strata News #215
Visit Strata Managers OR Strata Topics by State.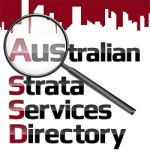 Looking for a Strata Manager in your area? Search within our Strata Services Directory in the category Strata Managers / Owners Corporation Managers for the best list of contacts available.
After a free PDF of this article? Log into your existing LookUpStrata Account to download the printable file. Not a member? Simple – join for free on our Registration page.