This article concerning Sinking Fund and Strata Administrative Fund Queensland has been provided by Kelly Borell, Tower Body Corporate.
One of the main questions that we often get asked by owners about their body corporate financials is – what is the difference between the Administrative Fund and the Sinking Fund in Queensland?
As an owner within a body corporate scheme, it is important for you to understand these differences.
GET THE LATEST STRATA NEWS / ARTICLES DIRECT TO YOUR INBOX HERE
Strata Administrative fund:
The Administrative Fund is for the everyday expenses of the body corporate; for example:
building and pool maintenance
gardens and grounds maintenance
body corporate management fees
common property electricity
pest control
regular fire servicing
any other non-capital expenditure
It is important that the levies raised in the Administrative Fund are enough to cover the total of the expenses for the year. This is to ensure that the balance of the Administrative Fund does not end with a deficit at the conclusion of the body corporate's financial year.
If the balance of the Administrative Fund is in deficit at the end of the year, money will need to be raised in the following year to clear the deficit.
Note: the legislation does not allow for the Body Corporate to transfer money from the Administrative Fund to the Sinking Fund, or vice versa.
Sinking Fund:
The Sinking Fund is for the capital expenses of the body corporate; for example:
internal and external painting of the building
replacement of the roof
replacement of lifts
replacement of common area carpeting
replacement of pool equipment and pool refurbishment
replacement of fencing
any other capital expenditure
The legislation around Sinking Fund Queensland requires bodies corporate to have a 9-year sinking fund forecast in place at all times. The forecast estimates what work will need to be carried out over the forthcoming years, and calculates what levy contributions will be required each year to cover those expenses when they are due.
For more information about Sinking Funds and Administrative Funds Queensland Body Corporates, please see the Queensland Government page – Budgets and Funds.
Embed

Read next:
Kelly Borell
General Manager
Tower Body Corporate
Phone: 07 5609 4924
Email: info@towerbodycorporate.com.au
This article has been republished with permission from the author and first appeared on the Tower Body Corporate website.
For find out more about Sinking Funds and Strata Administrative Fund Queensland, visit Your Strata Levies or Strata Legislation Queensland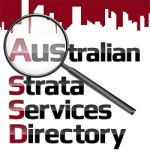 Looking to have some Maintenance carried out on your scheme? Search within our Strata Services Directory in the category Building Repairs & Maintenance QLD for the best list of contacts available.
After a free PDF of this article? Log into your existing LookUpStrata Account to download the printable file. Not a member? Simple – join for free on our Registration page.