This article about data cabling installation in apartment buildings was provided by the LookUpStrata Team.
Attention Owners' Committees!
How to Manage Data Cabling Installation In Apartment Buildings with the Growing Choice of Internet Service Providers
If you have enjoyed this content and would like to be kept informed about strata matters, click here to subscribe to our weekly newsletter.
Do you live in an apartment building where a lot of units are leased?
Are you worried that new tenants are ignorant of the Owners' Committee's guidelines for data cabling?
The following question was submitted by a lot owner in Queensland:
"Your recent article Poor Wifi Impacts Apartment Value got me thinking about Telcos and what rights body corporate committees have in the placement and installation of conduit around the internal and external areas of common property. I live in a 1935 Art Deco building with a great deal of character. Over the years, there has been some unsightly placement of cable/conduit, but we are now trying to make amends. … With new tenants and their telecommunications choices, we are fearful that our wishes to conceal conduit will be ignored. Installers we know by experience take the shortest route to achieve the job. The committee is never consulted concerning any new installation and has recently produced and distributed a guide including dos and don'ts in our building's community. Do managing agents have to inform new tenants of the committee's policies?"
Be Aware of the Fine Print
"Many of our body corporate clients are approached by telecommunication companies to have an alternative to the National Broadband Network installed," explained an experts at Hynes Legal. "Depending on the fine print, there can be substantial benefits to the body corporate in one of these installations, but the body corporate needs to make sure it is approved properly, and the formal documentation protects the body corporate."
However, as pointed out in their article Body Corporates and Telecommunication Providers – Don't be Railroaded, "some [service providers] do not understand the strata concept and in that context the form of consent that needs to be delivered."
Include all Policies in Your By-laws
According to Hynes Legal, "depending on the circumstances, some providers may have statutory rights to install telecommunication infrastructure at their discretion. This is a Federal legislation designed to support the delivery of telecommunications services. Therefore, committees should be aware that any policies they make are unenforceable against owners or occupiers unless they include them in the by-laws."
Neil Farnworth, Sales Director at Freedom Internet, reaffirmed that "changes in legislation in the telecommunication sector has meant an influx of companies holding carriers licenses. A holder of a carriers license has rights to enter and install essential equipment, however, in practice this would normally be upon agreement with the building management."
Assert Your Rights
He further explained that the Body Corporate has the rights to allow or reject proposed building works, including data cabling installation. The Owners' Committee is usually in charge of approving any larger projects, for smaller jobs it is the Building Manager; otherwise, site access could be denied.
In response to the question, Neil Farnworth suggested restricting access to the building and clearly asserting your rights when a contractor proposes new works. As a consequence, you can check who is on site working on which project.
Although he admitted that there are trades delivering poor quality, he also believes that most service providers take pride in their work and aim to deliver a quality job.
Agents Have to Inform New Tenants
Regarding the duties of strata managers in Queensland, Kelly Borell, Tower Body Corporate, reasserted "agents are required to give a copy of the Body Corporate's by-laws to each new tenant at the commencement of their lease."
This post appears in Strata News #112.
Are you interested in more information about data cabling installation or strata legislation particular to your state or territory? Visit our FactSheet: NBN in Multi-Unit Developments OR Strata Information Pages by State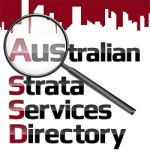 Looking for a Telecommunications Expert in your area? Search within our Strata Services Directory in the category Telecommunications and Internet for the best list of contacts available.
The photo associated with this post has been supplied by Flickr: Steve Johnson – urban cables.
After a free PDF of this article? Log into your existing LookUpStrata Account to download the printable file. Not a member? Simple – join for free on our Registration page.