Welcome to our Apartment Living page – were we supply you with hints, tips and ideas about getting the most from your space. Whether you are looking at becoming more organised in your home, making your space look larger or creating the perfect outdoor living, we are here to help!
If you have enjoyed this FactSheet, discover more great information in our other FactSheet topics in this series.
Feature Article
Amanda Farmer, Your Strata Property
Amanda reads out a blog post covering many of the frustrating aspects of community living in apartments. This is a story about how one person can change their mindset and make a difference in their community. Well worth a listen.
Articles and information about Apartment Living
---
Catherine Lezer
Nov 2015: Gas meters How to read: If you have gas in your apartment, it is good to know where your gas meter is located so you can check the reading against the bill.
---
Nikki Jovicic, LookUpStrata
June 2015: Lately, the media seems to be overflowing with talk about the apartment sizes. LookUpStrata has always been an advocate for "small = good" – as long as thought has been put into the design of the space.
Mixed Media
Family of 4 in 700 sq.ft. -Small Space Apartment, Copenhagen
GoDownsize
Apr 2015: This small space apartment in Copenhagen is super optimized. Every angle is cleverly thought through, and it's full of surprices and creative solutions.
---
Less stuff, more happiness
Graham Hill
2011: Writer and designer Graham Hill asks: Can having less stuff, in less room, lead to more happiness? He makes the case for taking up less space, and lays out three rules for editing your life.
Need Help?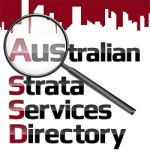 Looking for Decorating Industry Experts in your area? Search within our Strata Services Directory in the category Building Repairs and Maintenance or Painting and Decorating for the best list of contacts available.
Interested in being included in the Directory? Contact Nikki Jovicic, LookUpStrata for more information.